Local Gift Shop & Gallery
Wisconsin Pottery
Just south of Menomonie, Wisconsin, Dunn County Pottery offers a nice selection of hand thrown pottery for the home and garden.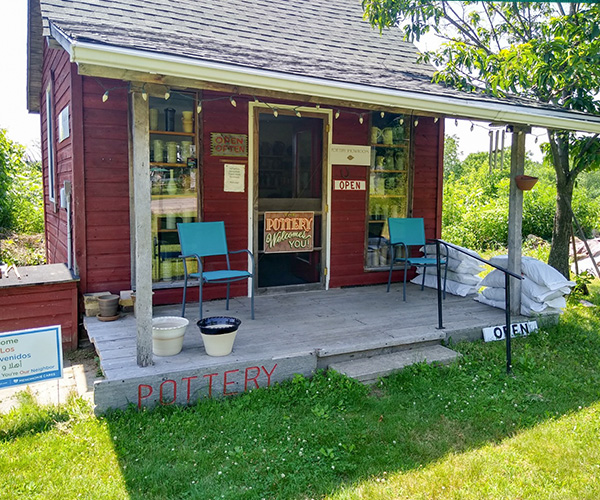 Local gift shopping
Visitors are Always Welcome
Open 7 days, 10am – 6pm. Visit us today!
We offer a selection of fine stoneware pottery, fair trade gifts, and more. Come visit our pottery shop, gallery, and beautiful flower gardens.
The Dunn County Pottery is open for business every day of the year, but only by appointment from January 1 – March 31st. Visitors are always welcome at our gallery and gift shop. We are located in beautiful Downsville, Wisconsin, just six miles south of Menomonie, Wisconsin.
Dunn County Pottery
Contact Information
Mailing Address:
PO Box 94 | Downsville, WI 54735
Shipping Address:
N2543 461st Street | Menomonie, WI 54751
Phone:
715-664-8368
Call or email us today with questions or to schedule an appointment with potter John Thomas!