Local Businesses in
Downsville, Wisconsin
Visit the village of Downsville, Wisconsin for dining, arts, recreation, and local shopping.
What to Do in Downsville
Explore Downsville, Wisconsin, a destination for recreation and dining on the Red Cedar River. Check out this list of local parks, restaurants, and associated businesses.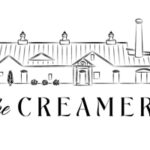 The Creamery Inn
The historic and charming Creamery Inn is completely renovated and has five guestrooms (studio apartments) available for short-term to long-term rent.
Cubby's Bar & Restaurant
Local bar and pizza, a favorite place for relaxing after work or watching sports in downtown Downsville. Cubby's serves amazing homemade pizzas, beer, mixed drinks, and more!