Local Businesses in
Downsville, Wisconsin
Visit the village of Downsville, Wisconsin for dining, arts, recreation, and local shopping.
What to Do in Downsville
Explore Downsville, Wisconsin, a destination for recreation and dining on the Red Cedar River. Check out this list of local parks, restaurants, and associated businesses.
The Creamery Inn
The charming historic Creamery Inn is completely renovated and has five guestrooms (studio apartments) available for short-term to long-term rent.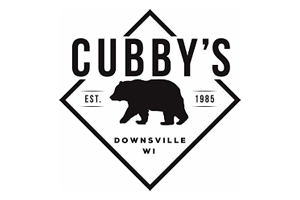 Cubby's Bar & Restaurant
Local bar and pizza, a favorite place for relaxing after work or watching sports in downtown Downsville. Cubby's serves amazing homemade pizzas, beer, mixed drinks, and more!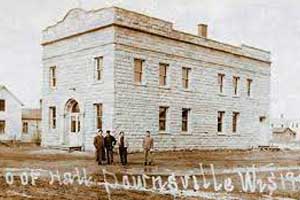 Downsville Community Museum
Downsville Community Museum preserves and promotes the history of our community and provides educational programs and opportunities.
Jeremiah's Bullfrog Fish Farm
Fresh, locally raised rainbow trout, pond-side fishing, tours of the hatchery, and beautifully scenic natural areas. Enjoy a shore lunch, beer, and beverages on the screen porch. Fish cut to order. No permit required. Open April – September.
Red Cedar State Trail
Groomed trail great for biking, walking, snowshoeing, and skiing. Tour the scenic Red Cedar River Valley, passing by prairies, forest, and sandstone bluffs.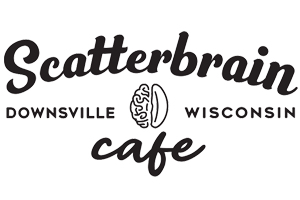 Scatterbrain Cafe
Cute cafe, bakery, and coffee shop with a warm, friendly atmosphere and is located in a historic building. Breakfast and lunch menu and also offers tours.
Timber Inn
A nice comfortable place to relax and enjoy a burger or fish fry. Well known for their sirloin special. Great food and a relaxed atmosphere.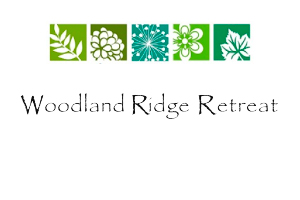 Woodland Ridge Retreat
Next door to Simply Dunn. A creative getaway, the retreat offers quilting workshops, and retreats along with deluxe accommodations, and brightly lit gathering rooms.